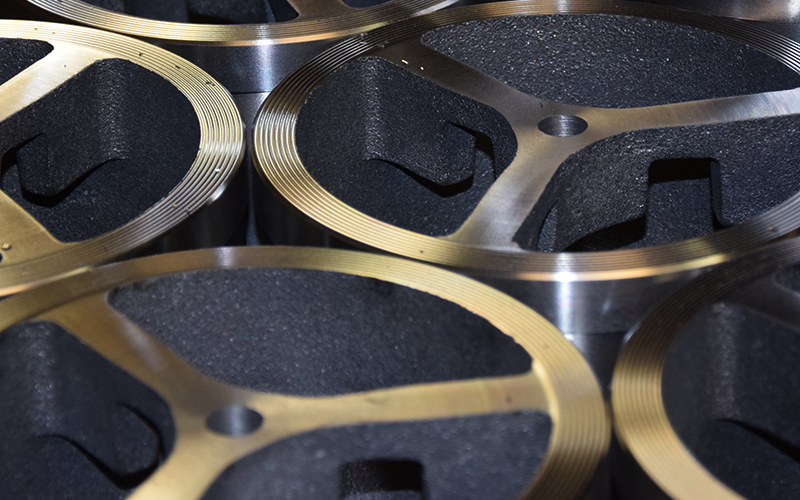 Einklemmrückschlagventile

Double-disc non- return valve Liquids / Gasses / Steams with excellent hydrodynamic properties and drag coefficients
max. pressure: 16 bar / 232 psi max. temp. 300°C / 572 °F
double-disk non-return valve
The Thermoclassic PoweFlow Flange-design valve with a double-steel-disc is a non-return valve for fluids, gasses and steams. Its short design makes it easy to clamp it between pipe flanges according to DIN/EN, applicable with PN 6/10/16 as per DIN EN 1092-1.
Manufacturer: Reiche; Type: Thermoclassic (TC) PF_F- N…/ 40-50-65-80-100-125-150-200 (DN).           
Optimal flow-increase for plant expansions at a constant nominal size. Replacement costs are reduced to a minimum, thanks to the standard installation length for non-return valves. For a maintenance-free installation between flanges, applicable at PN 6/10/16. Due to its broad sealing surface, no centering tools are necessary. The double-disc is made of austenitic steel, which works from -10°C (14°F) up to 300°C (572°F).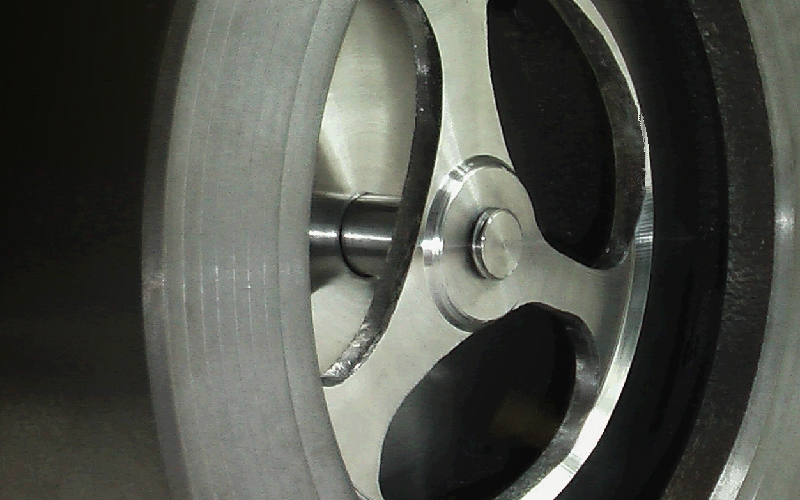 (PF) FN-…
PN 6/10/16 bis 300 °C
Doppelteller-Einklemmrückschlagventil
Optimal flow increase for system expansions
with the same nominal size
Minimal exchange costs – through
Standard lengths for check valves
Double valve disc made of austenitic steel, -10 ° C to 300 ° C.
Ground connection on request
Order number

GTIN*

Description

PN

Length
mm
External
diameter mm

Nennweite DN (Inch)

Approx. weight kg

PF_F-N40
4024549001959
PowerFlow, (PF) F-N40, DN 40, PN 6/10/16
PN 16, Flansch, max. 300°C
32
85
40 (1 1/2″)
0,568
PF_F-N50
4024549001966
PowerFlow, (PF) F-N50, DN 50, PN 6/10/16
PN 16, Flansch, max. 300°C
40
95
50 (2″)
0,798
PF_F-N65
4024549001973
PowerFlow, (PF) F-N65, DN 65, PN 6/10/16
PN 16, Flansch, max. 300°C
46
115
65 (2 1/2″)
1,438
PF_F-N80
4024549001980
PowerFlow, (PF) F-N80, DN 80, PN 6/10/16
PN 16, Flansch, max. 300°C
50
132
80 (3″)
2,4
PF_F-N100
4024549001999
PowerFlow, (PF) F-N100, DN 100, PN 6/10/16
PN 16, Flansch, max. 300°C
60
152
100 (4″)
3,2
PF_F-N125
4024549002000
PowerFlow, (PF) F-N125, DN 125, PN 6/10/16
PN 16, Flansch, max. 300°C
85
182
125 (5″)
5,85
PF_F-N150
4024549002017
PowerFlow, (PF) F-N150, DN 150, PN 6/10/16
PN 16, Flansch, max. 300°C
100
207
150 (6″)
8,6
PF_F-N200
4024549002024
PowerFlow, (PF) F-N200, DN 200, PN 6/10/16
PN 16, Flansch, max. 300°C
137
262
200 (8″)
14,9